Our Bourbon & Rye Whiskeys
Masterfully crafted bourbon and rye whiskeys, from the center cut of our rickhouses.
Our Portfolio
You know you're a part of the family when they break out the reserve. In our house, these are our staples.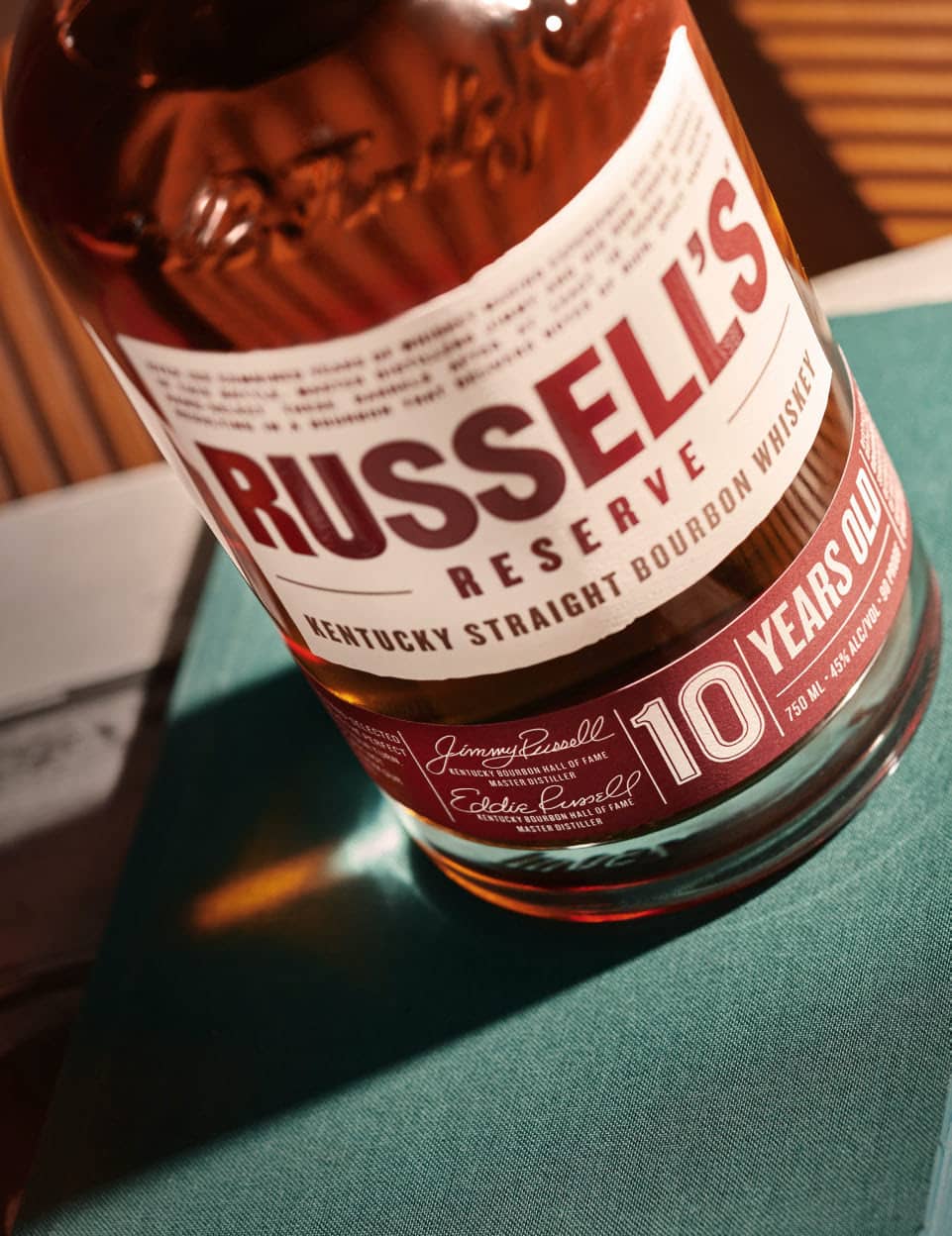 10 Year Old Bourbon
Legendary bourbon-makers Jimmy and Eddie Russell use their vast knowledge to craft this 10-year-old classic bourbon. Aged in No. 4 alligator char barrels and bottled at 90 proof, this small-batch bourbon has spicy vanilla flavors and a smooth finish.
See 10 Year Old Bourbon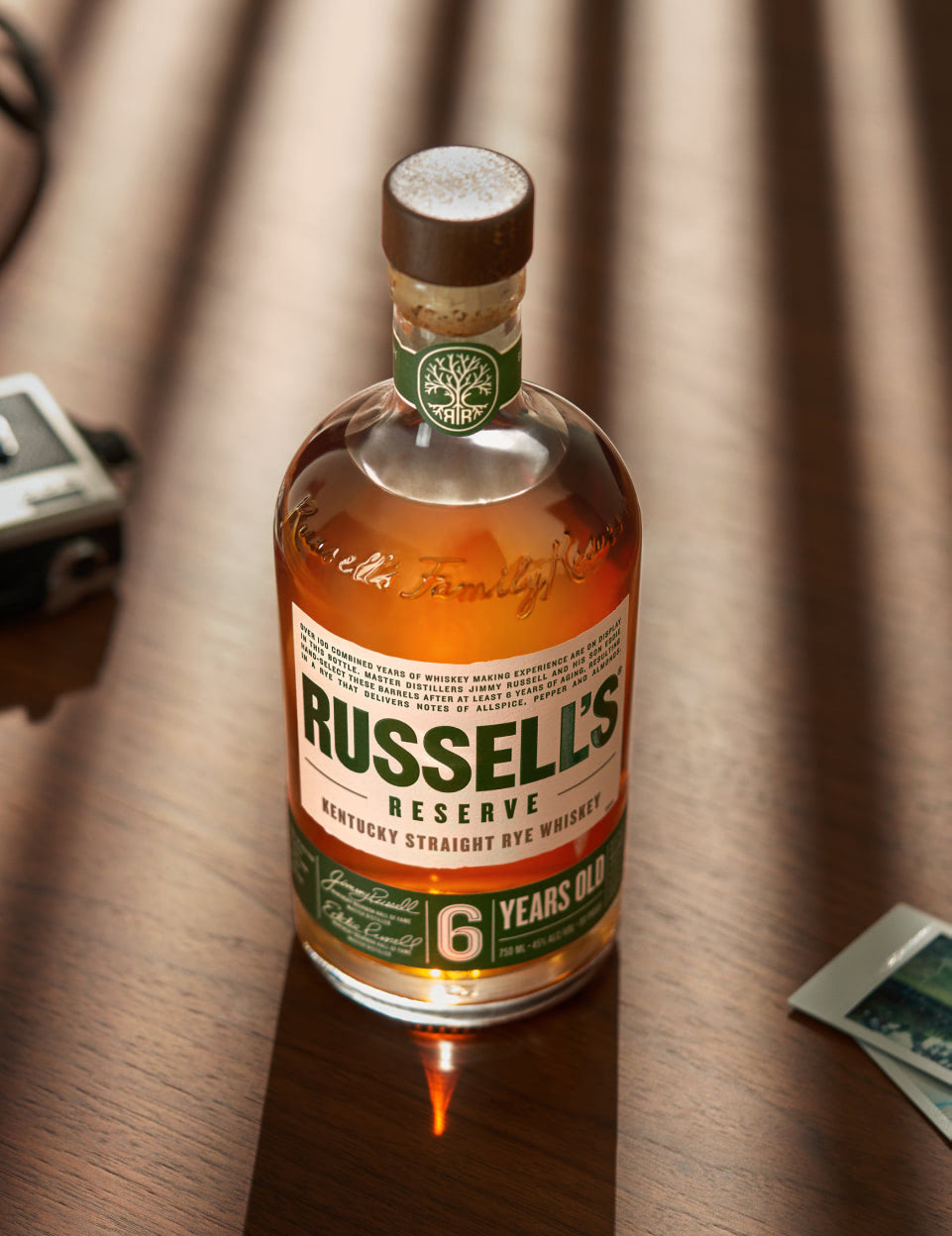 6 Year Old Rye
This 6-year-old rye represents the Russells' take on the perfect small batch rye whiskey. Crafted from hand-selected barrels and bottled at 90 proof, it delivers a crisp, lively taste with a uniquely smooth finish.
See 6 Year Old Rye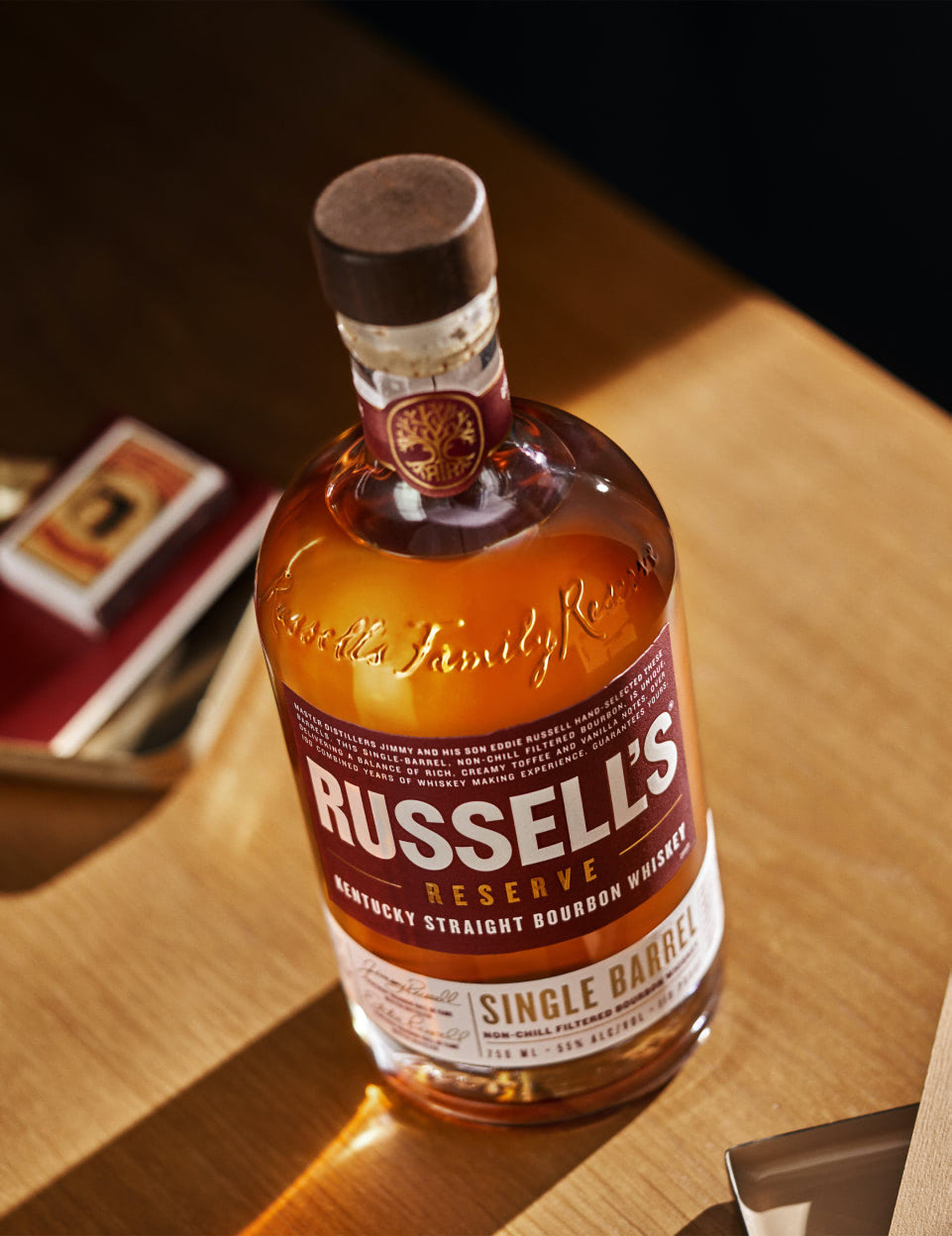 Single Barrel Bourbon
Crafted in the birthplace of bourbon with techniques dating back to pre-Prohibition, each barrel of Russell's Reserve Single Barrel Bourbon has its own personality, yet still captures our signature toffee and vanilla tasting notes. Our Single Barrels are individually bottled at 110 proof and non-chill filtered to guarantee maximum flavor.
See Single Barrel Bourbon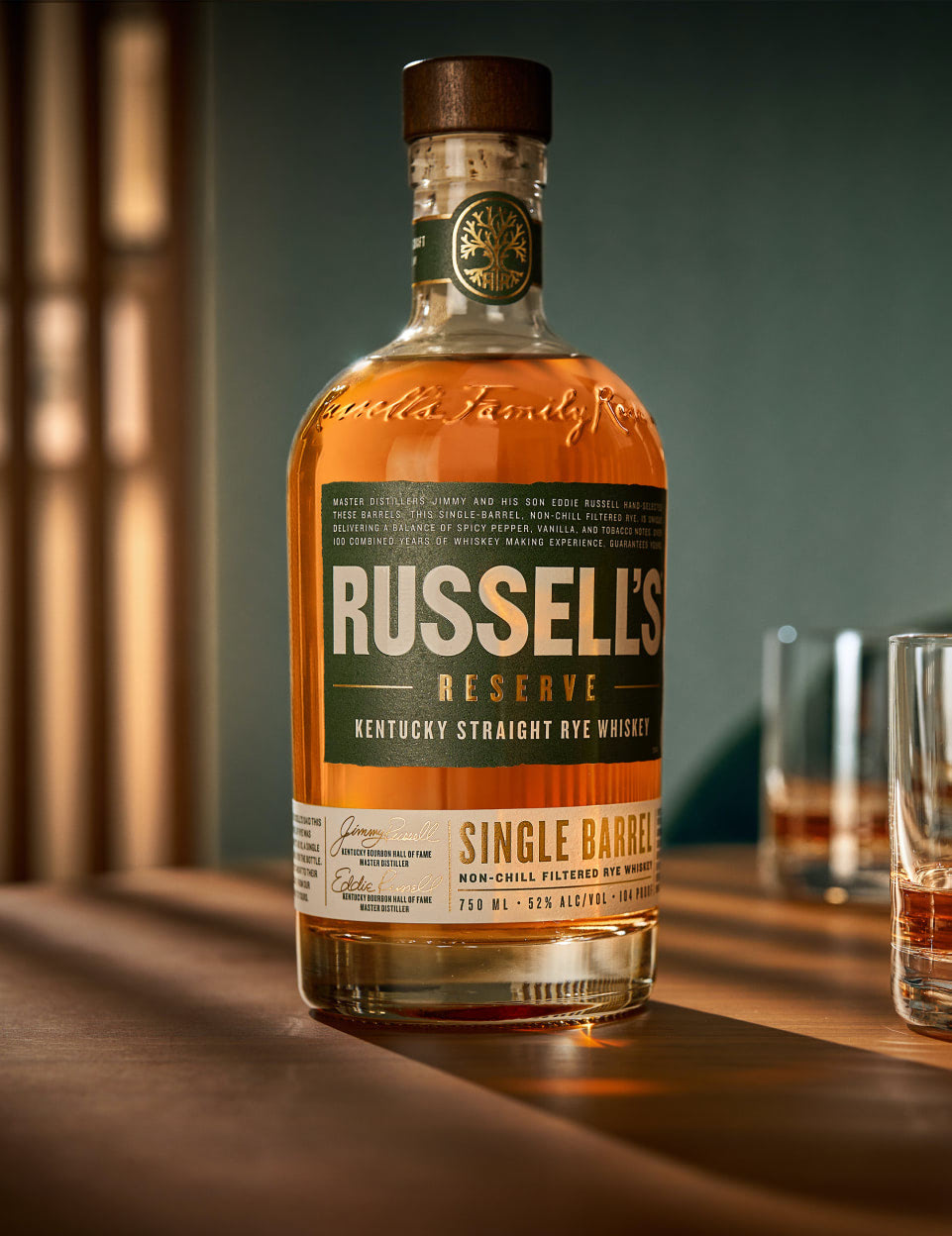 Single Barrel Rye
Russell's Reserve has produced some of the best American rye whiskeys of the modern era, and our non-chill filtered, 104-proof Single Barrel Rye is no exception. Master Distiller Eddie Russell planned this release for years, and delivered with a robust whiskey that strikes a balance of spicy pepper, vanilla, and tobacco flavors.
See Single Barrel Rye
Limited Releases
When 'whatever they're having' refers to two hall of fame Master Distillers, you know you've made the right choice. Our limited releases are crafted from some of our oldest and most rare stocks.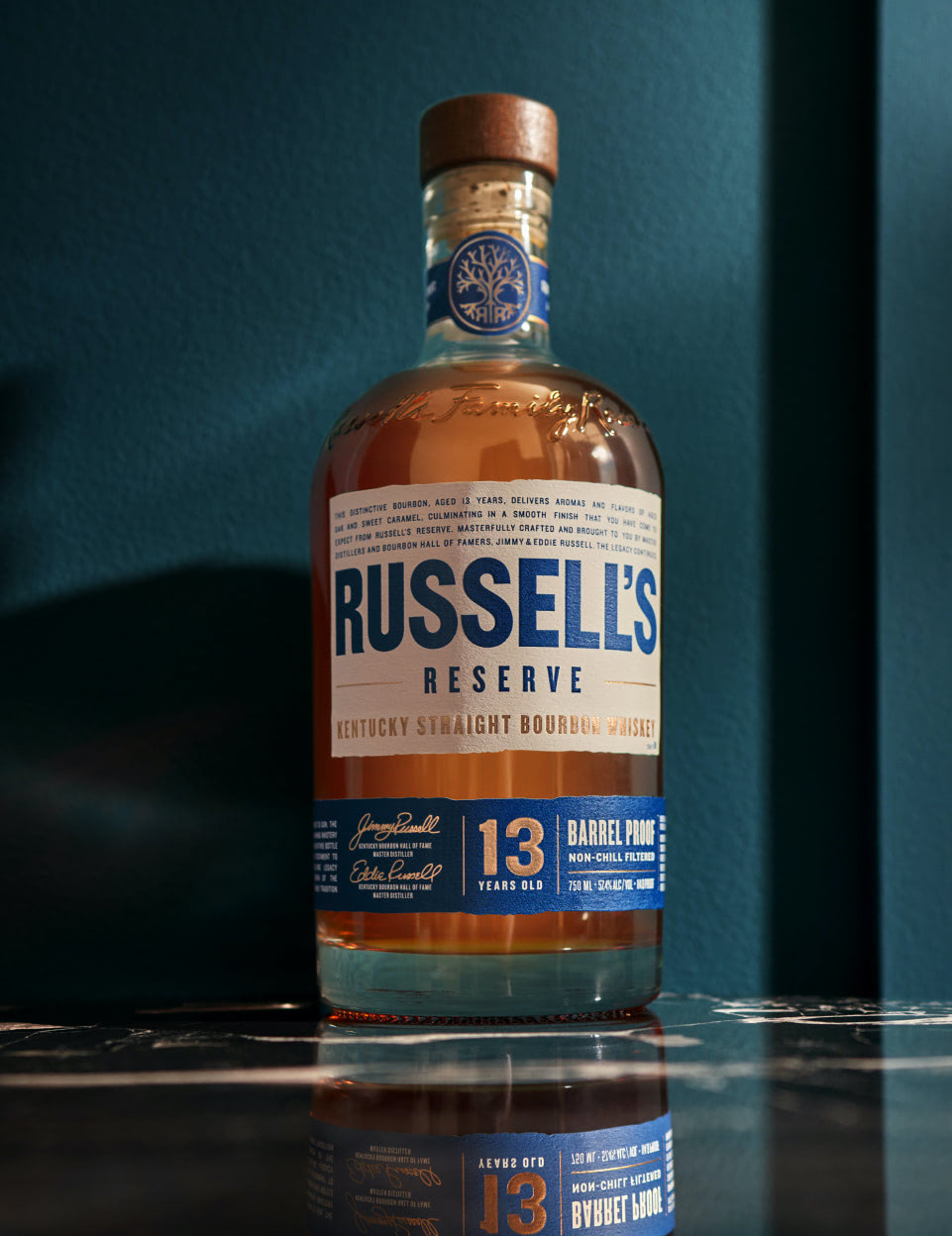 13 Year Old Bourbon
Legendary Master Distillers Jimmy and Eddie Russell leverage over 100 years of combined experience to create this thoughtfully crafted limited edition expression of Russell's Reserve. Russell's Reserve 13 Year Old is aged for a minimum of 13 years and bottled at an ABV of 57.4%, promising a distinctive, rich, warm flavor best enjoyed right out of the bottle.
See 13 Year Old Bourbon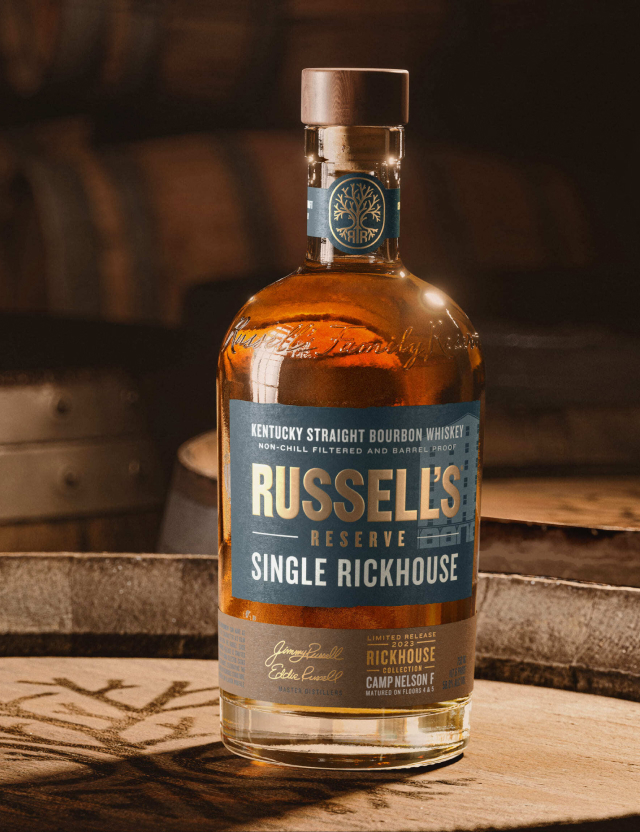 SINGLE RICKHOUSE COLLECTION
The Russell's Reserve Single Rickhouse collection explores the effects of aging environment on a whiskey's flavor profile, proving that 'sense of place' is applicable to bourbon as it is to fine wine. Each limited release is crafted from a small batch of barrels pulled from a specific single rickhouse, resulting in a unique bourbon that embodies the location in which it matured.
SEE SINGLE RICKHOUSE RELEASES
Cocktails
Some say you can't choose your family, but you can choose what you serve them. Learn how to mix up our favorite bourbon and rye cocktails.
Discover our Whiskey Cocktails