How to taste our bourbon whiskey
There are often many questions about the best way to taste whiskey in order to get the most out of the experience. What kind of glassware accentuates the nose? Should it be sipped neat or poured over ice? We don't think there's one single right way to enjoy Russell's Reserve, but we can give you some pointers for how we like to drink it.
What is Whiskey?
Technically speaking, whiskey is a category of spirit, distilled from fermented grain mash and aged in wood containers. Both bourbon and rye are types of American whiskey, and according to strict regulation, both must be aged in new charred oak containers. Bourbon, often referred to as America's Native Spirit, must be made from at least 51% corn which typically gives it a sweeter flavor profile. Rye, as the name suggests, must be made with at least 51% rye which lends itself to spicier qualities. Both are American whiskey styles, and both are delicious.
Guide to drinking Whiskey
Whiskey Drinking Styles
How you enjoy your whiskey is completely up to you. Whether you sip it neat, on the rocks, or in a whiskey cocktail is a matter of preference, and what you like can sometimes depend on qualities of the whiskey itself, including whiskey style, proof point, and age.

Neat
The spirit in its purest form. Tasting neat will give you the most representative profile of tasting whiskey straight from the barrel.
With Water
Adding water to the whiskey isn't just about dilution. Sometimes adding just a drop of water can 'open up' the spirit, causing molecular interaction that can bring new layers of flavor to the forefront.

On the Rocks
Some prefer their whiskey chilled. Adding ice to your whiskey will have similar dilution effects as water, but over a longer of period of time as the ice melts.

Cocktails
Some believe that the best way to appreciate a great whiskey is to surround it with other quality ingredients. The layered spirits, liqueurs, syrups and tinctures in a well made cocktail can help draw out some of flavors naturally present in your whiskey.
Whiskey Drinking Technique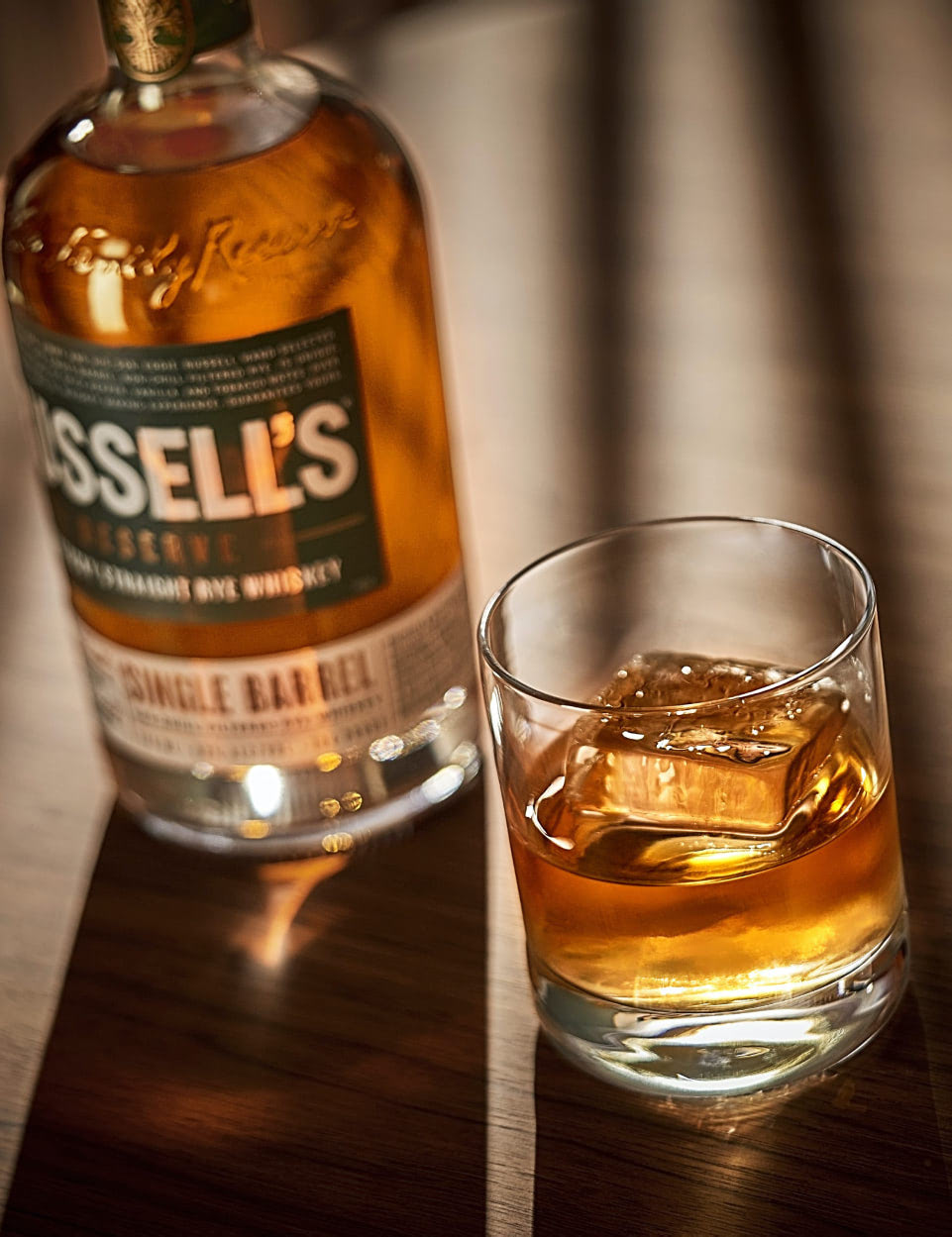 Selecting Glassware
Choosing the right type of glass is an important part of maximizing your tasting experience. When enjoying neat or with a few drops of water, we like to sip Russell's Reserve out of a Glencairn glass, which is specifically shaped to concentrate flavor and aroma. When sipping something to be savored on the rocks, such as a Russell's Reserve Single Barrel, we prefer a heavy glass that mimics the robust qualities of the liquid itself, while a more delicate cocktail, served up and intended to remain cold, might be best served in an elegant stemmed glass such a Coupe or Nick and Nora glass, that prevent you from warming up your cocktail while the glass is in your hands.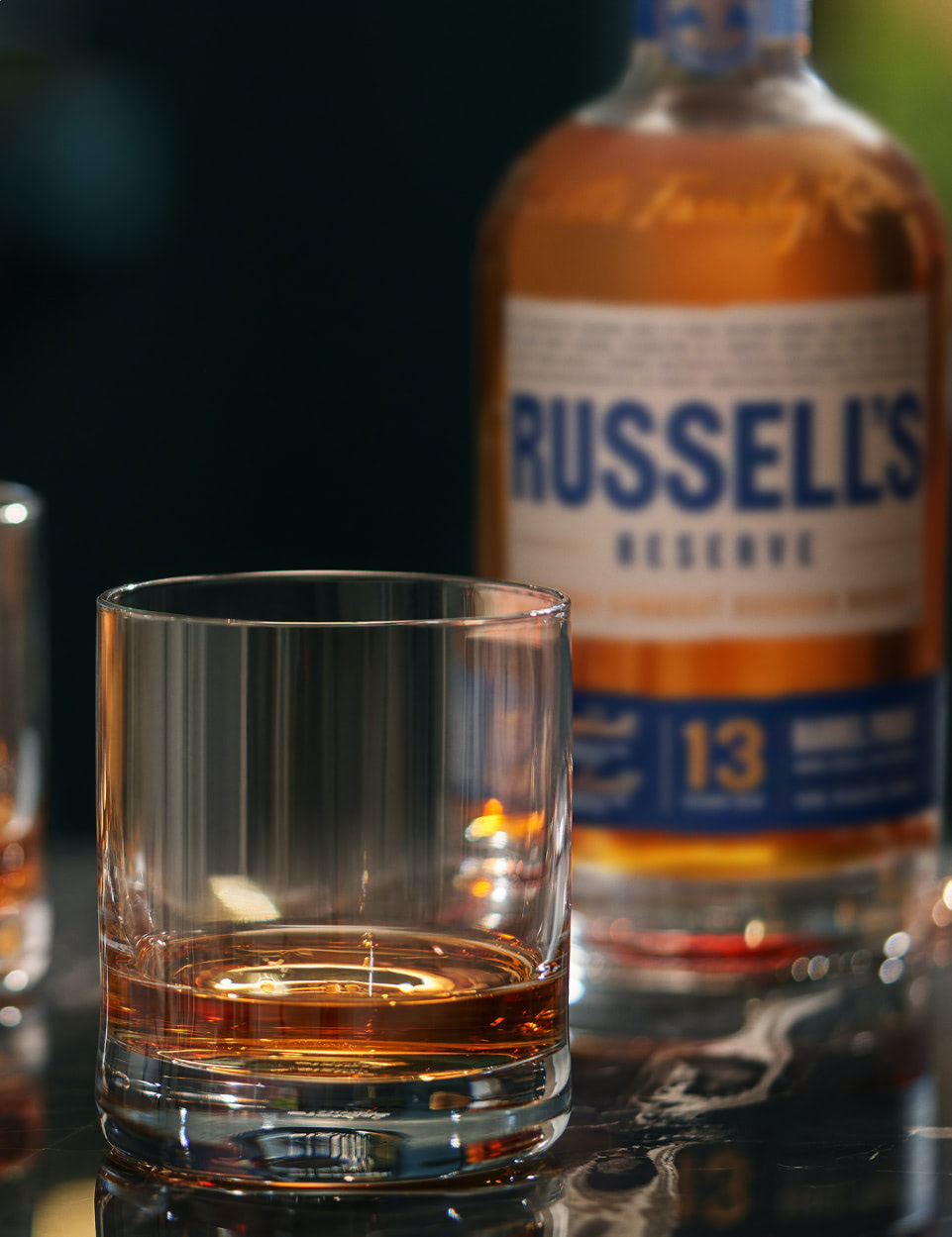 Appearance and Aroma
Believe it or not, we 'taste' whiskey first with our eyes, then with our nose, before the spirit ever reaches our palate. Hold your whiskey up to the light to appreciate its color, observe any viscous or oily qualities, and finally nose the whiskey, using both nostrils and keeping your mouth open to fully take in the aroma.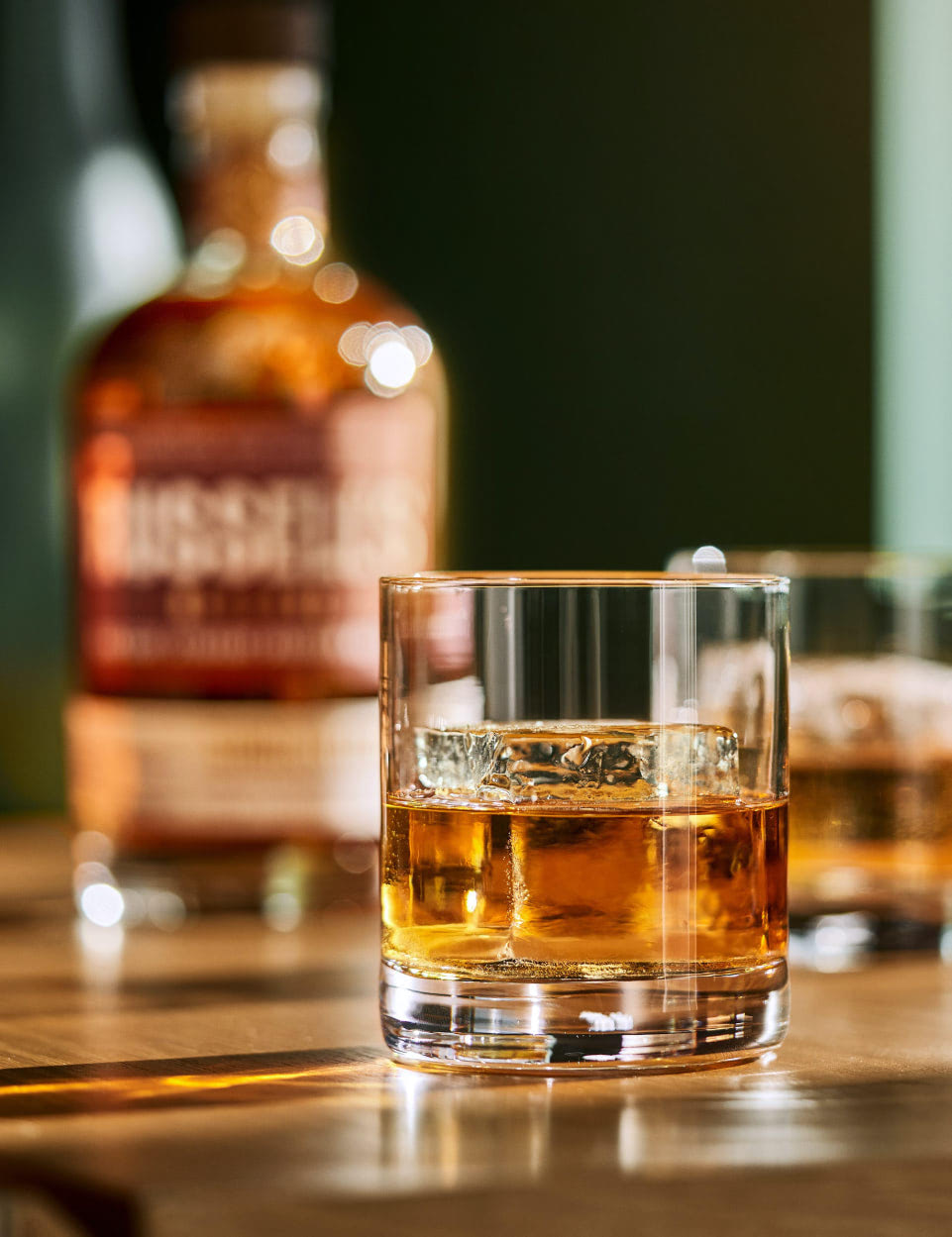 Taste the Whiskey
The final step is to taste the whiskey. When taking a sip, allow the whiskey to rest and coat your palate. Take notice of where you feel the whiskey on your tongue, the length or shortness of the finish, and ultimately the flavors you pick out in the spirit. Over time, you'll begin to pick out which flavors you prefer, and ultimately which bourbons and ryes are best suited to your tastes.
Whiskey Cocktails
A well made whiskey cocktail can be a work of art, leveraging the natural qualities in the whiskey, and complimenting them with specialty ingredients to create something new. The complex flavors of Russell's Reserve make for some truly excellent classic whiskey cocktails.
See our whiskey cocktails