10 Year Old Bourbon
Legendary bourbon-makers Jimmy and Eddie Russell use their vast knowledge to craft this 10-year-old classic. Aged in No. 4 alligator char barrels and bottled at 90 proof, this is the Russell's Reserve bourbon that started it all.
Tasting Notes
This small-batch bourbon offers a bouquet of vanilla spice followed by rich, creamy toffee on the palate. It finishes quickly with a touch of sweetness.
Aroma
Orange peel and citrus with notes of butterscotch, maple, oak, and vanilla
Taste
Rich, spicy caramel, and vanilla flavors
Finish
Smooth and sweet, with toffee and spice notes lingering with a mild and pleasant warming
Awards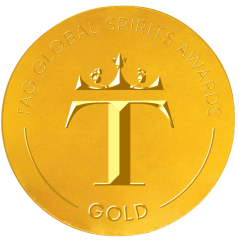 Gold
TAG Awards 2022
94 Points
"Excellent / Highly Recommended" USC 2022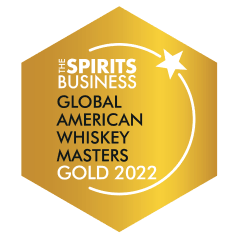 Gold
Spirits Business American Whisky Masters 2022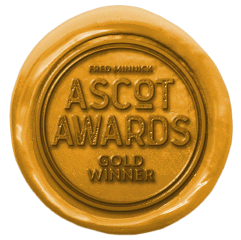 Gold
ASCOT Awards 2022
Double
Gold SFWSC 2021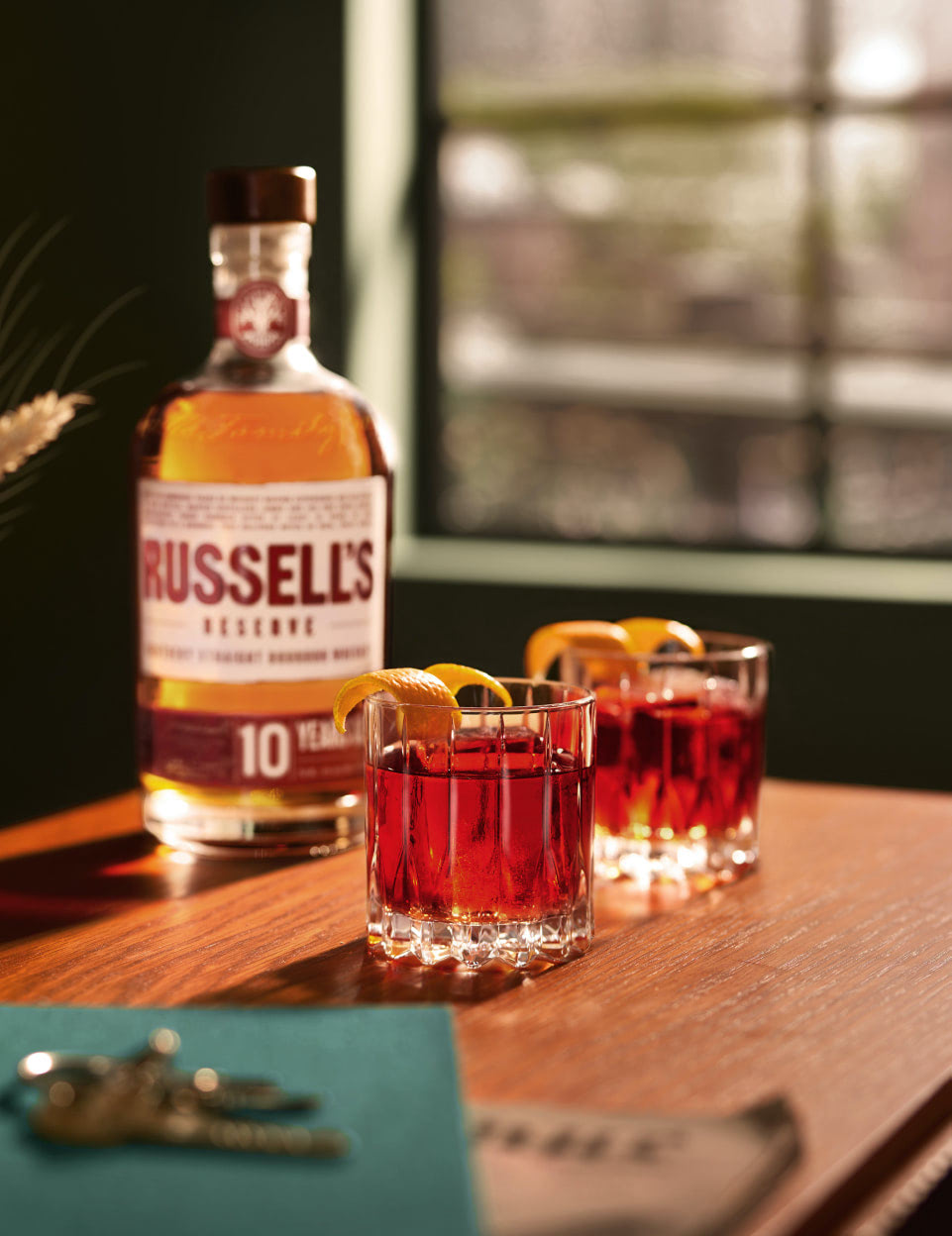 Boulevardier
A bourbon variation of the classic Negroni cocktail, the Russell's Reserve Boulevardier recipe marries the smooth sweetness of Russell's 10 Year Old bourbon with the pleasant bitter notes of Campari herbal liqueur.
See Boulaverdier Recipe