Manhattan Cocktail
An elegant evening calls for the perfect pairing of spicy rye whiskey and rich, sweet vermouth.
Cocktail Description
The combination of oaky sweetness with a hint of vanilla found in the Russell's Reserve 6 Year Old Rye lends rich complexity to the classic Manhattan cocktail.
Ingredients
2 parts Russell's Reserve 6 Year Old Rye
1 part 1757 Vermouth di Torino Rosso (sweet red vermouth)
2 Dashes aromatic bitters
1 Lemon twist
Recipe
Add liquid ingredients to a mixing glass with ice.
Stir, and strain into a coupe glass.
Garnish with a lemon twist.
6 Year Old Rye
This 6-year-old rye represents the Russells' take on the perfect small batch rye whiskey. Crafted from hand-selected barrels and bottled at 90 proof, it delivers a crisp, lively taste with a uniquely smooth finish.
See 6 Year Old Rye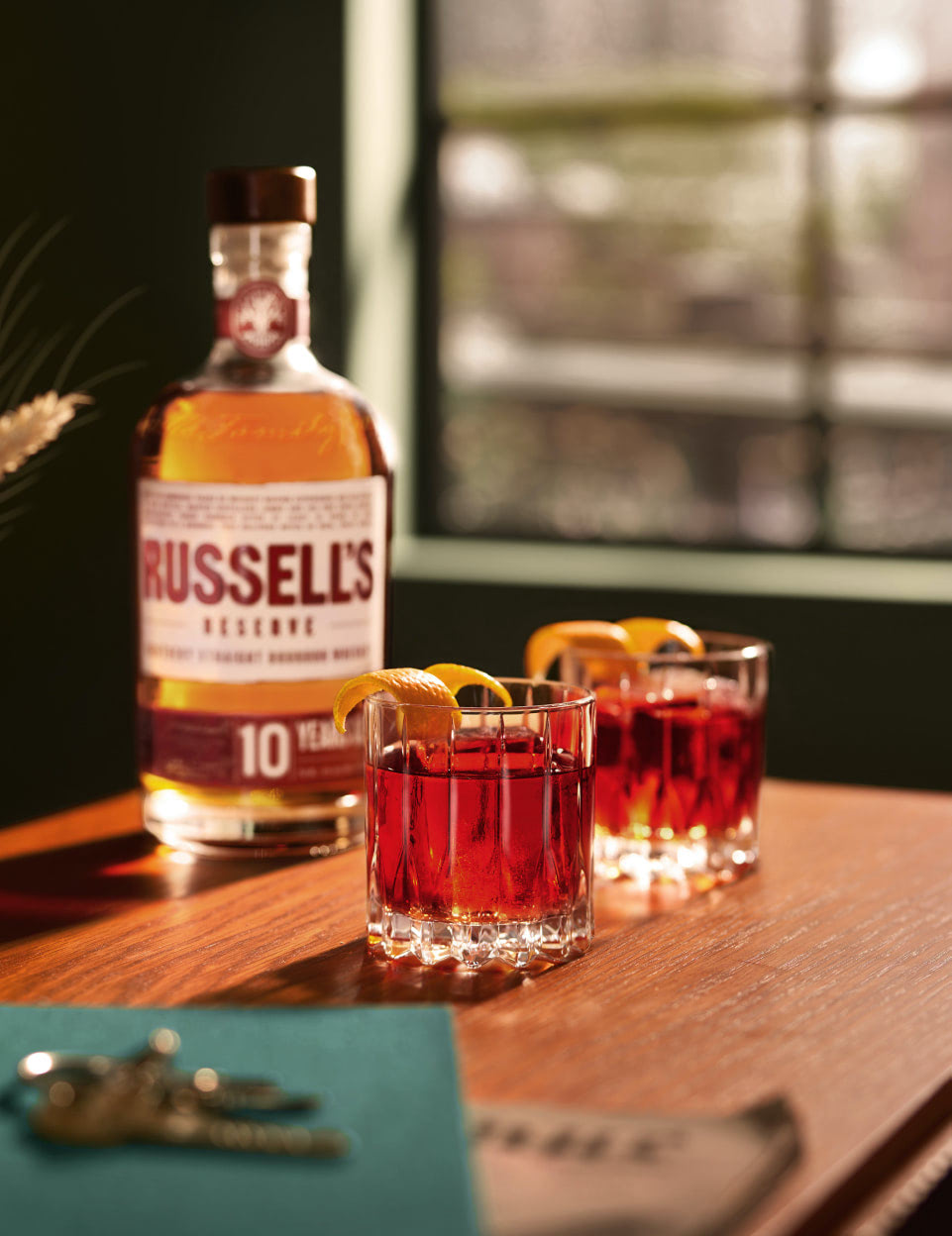 Boulevardier
The smooth, sweet taste of bourbon beautifully blends with the pleasant bitterness of herbal liqueur in this bourbon twist on the classic Negroni cocktail.
See Boulevardier Recipe